Happy February friends! I know I was a bit quiet last month on the blog and social media. Things got off to a pretty chaotic start, therefore, I'm going to pretend that TODAY is the beginning of the new year and consider January a wash. I officially completed my first Whole30 and am SO proud of myself for doing it! More details on that to come soon, promise.
Today's post is meant to give you some Valentine's Day Inspo, whether it's something to wear or something to gift, or something cute to get for yourself. If you're single, #TREATYOSELF to a new lipstick, or better yet, a pair of shoes! [New shoes ALWAYS make me happy!] And have a fun night out with your girlfriends to celebrate life!
If you're in a new relationship, stun your boy-toy with a killer bodycon dress to show off your figure! For you Married AF babes, like me, spice things up with new lingerie that'll be sure to make his head spin.
And, if you're reading this post, unsure of what to get your girlfriend or wife, try to think of something she's been really wanting, or something she wouldn't necessarily buy for herself. And if you're still clueless, a new handbag will do! This one has been my favorite go-to clutch for YEARS!!
Having a designated day to celebrate L.O.V.E. is so nice, isn't it?! Especially with everything going on in the political world, I'm sure we can all use a little break from that. I never thought I'd look forward to my Facebook feed being filled with pictures of flowers and #couplegoals posts, but hey, BRING. IT. ON.
[click on each individual item above to be redirected to its site]
1 // 2 // 3 // 4 // 5 // 6 // 7 // 8 // 9 // 10 // 11 // 12 // 13 // 14 // 15 // 16 // 17 // 18 // 19 // 20 // 21 // 22
GIVEAWAY TIME!!!
So, in honor of Valentine's Day quickly approaching, I decided to team up with some of my favorite bloggers and bring you a Nordstrom Giveaway. One lucky reader will win a $1,000 gift card to Nordstrom. To enter, please use the widget below.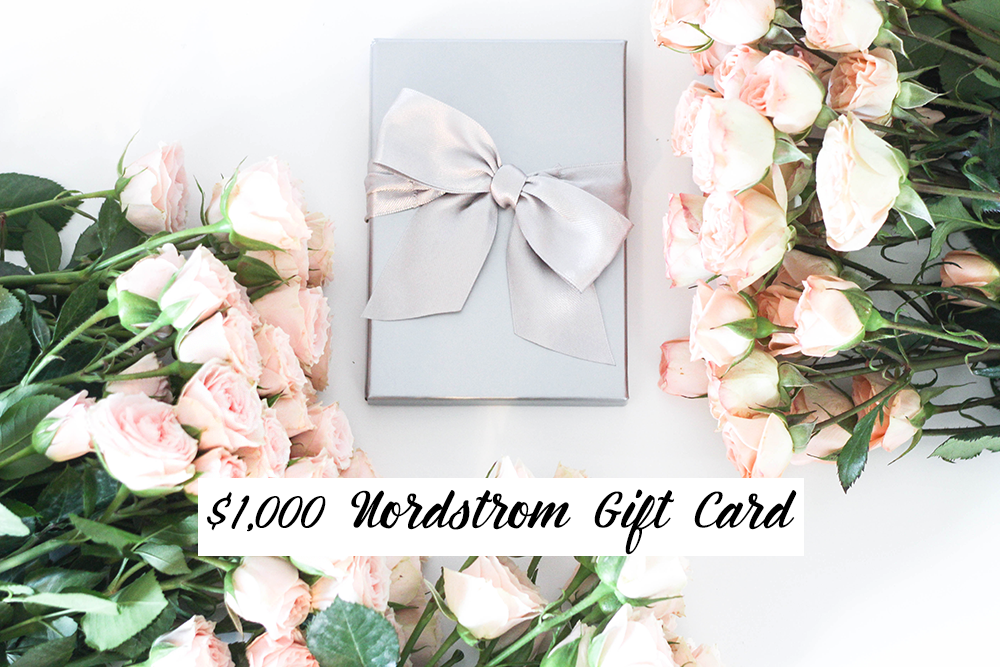 Money Can Buy Lipstick | Mash Elle | Ashley Brooke Nicholas | Diary of a Debutante | Sunshine & Stilettos
Cameron Proffitt | The Styled Fox | A Lo Profile | Visions of Vogue | Inspiration For Moms
The Girl In The Yellow Dress | By Brittani Lauren | A Vintage Splendor | Coming Up Roses | xoxoBella

Style in a Small Town | Sunflowers and Stilettos | Karlie Rae | Audrey Madison Stowe | Nines to 5
Laura Wears | Blush & Blooms | Fashion and Frills | Here's The Skinny | Adored by Alex

Sunsets and Stilettos | Ashley's Passion for Fashion | Coffee Beans and Bobby Pins | Sophistifunk | Life Lutzurious
My Life Well Loved | January Hart | Glitter & Spice | The Blue Hydrangeas | A Gallon of Glitter

Stilettos and Diapers | Styled Adventures | Toreys Treasures | Petite Style Script | Marvelous in the Midwest
a Rafflecopter giveaway

You are sure to discover some amazing bloggers you may not already be following! Good luck!